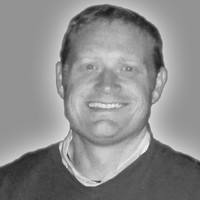 Hello, I am a Chicago-based software engineer working primarily in Ruby on Rails applications. After nearly a decade spent in military service as an aviator in the U.S. Navy, I decided to change course and made my way to software engineering. It was the best professional decision I've ever made and haven't looked back since trading in a cockpit for a keyboard.
After attending an intensive web development course called Dev Bootcamp here in Chicago, I worked as an apprentice at a small software agency before moving to my current company, Enova, where I've been since 2014.
I am not currently seeking a change of employment, but am always open to networking and referral opportunities. My strengths lie in backend/platform development with Ruby on Rails, but I also know some things about PostgreSQL, Linux (Debian, Ubuntu), APIs, Continuous Integration, Jenkins, monitoring, automation, incident management, deep dish pizza, burritos, Copper Age Marvel comic books, and fantasy football.
My family and I live in the Bridgeport area of Chicago, and we love it. We hope to remain here for many years.
Thanks,
Geoff